Honda HR-V: Inspection/Adjustment
WATER PUMP INSPECTION
Inspection
1. Water Pump Pulley Mounting Bolt - Loosen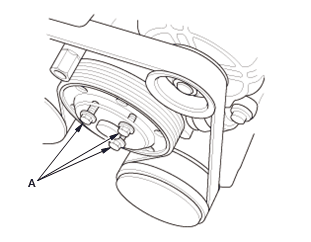 Loosen the bolts (A).
2. Drive Belt - Remove
3. Water Pump Pulley - Remove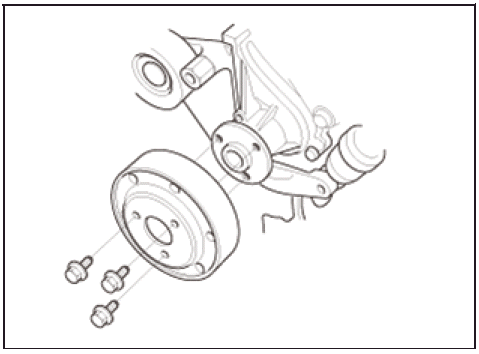 4. Water Pump - Inspect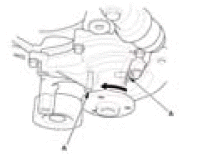 Turn the water pump flange counterclockwise, and check that it turns freely. If it does not turn freely, replace the water pump.
NOTE: When you check the water pump, you may see a small amount of "weeping" from the bleed holes (A). This is normal.
5. Water Pump Pulley - Loosely Install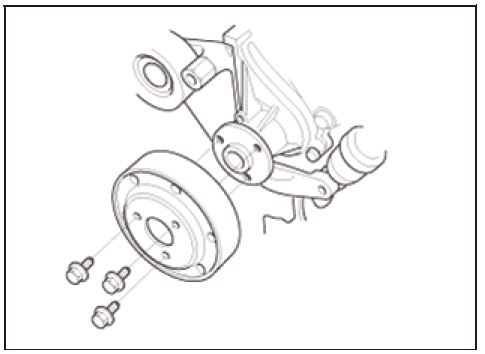 6. Drive Belt - Install
7. Water Pump Pulley Mounting Bolt - Tighten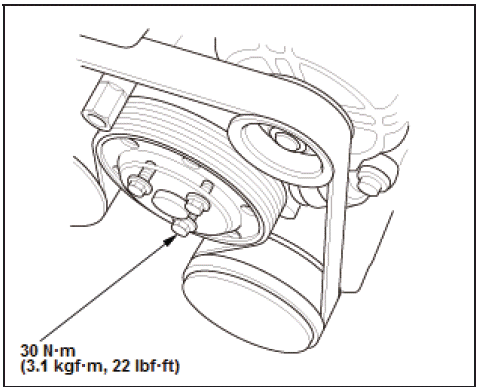 READ NEXT:
COOLING FAN CONTROL SYSTEM DESCRIPTION - OVERVIEW Overview Receiving various signals, such as coolant temperature signals and refrigerant compression signals, from sensors, the PCM performs the fan c
POWER RELAY TEST Special Tools Required Relay Puller 07AAC- 000A2A1 or 07AAC- 000A1A0 Relay Socket Extension (5 Pin) 07AGK- 000A2A0 Relay Socket Extension (4 Pin) 07AGK- 000A1A0 Test 1. Power Relay
COOLANT CHECK Check 1. Coolant - Check Check the coolant level in the coolant reservoir. Make sure it is between the MAX mark (A) and the MIN mark (B) If the coolant level in the coolant reserv
SEE MORE:
FUEL FILL CAP FUEL TANK VAPOR/LIQUID SEPARATION VALVE FUEL TANK FUEL PRESSURE REGULATOR FUEL PUMP FUEL FILTER AIR FUEL RATIO (A/F) SENSOR (SENSOR 1) WARM UP THREEWAY CATALYTIC CONVERTER (WU-TWC) UNDER-FLOOR THREEWAY CATALYTIC CONVERTER (UNDERFLOOR TWC) SECONDARY HEATED OXYGEN SENSO
HOW TO TROUBLESHOOT THE TPMS Control Unit The vehicle is equipped with TPMS (tire pressure monitoring system) and the system is controlled by the VSA modulator-control unit. System Indicator The TPMS has the low tire pressure/TPMS indicator (A). The Low Tire Pressure/TPMS Indicator If the system d