Honda HR-V: Parts Marking (KA/KC Models)
To deter vehicle theft, certain major components are marked with the vehicle identification number (VIN). Original parts have self-adhesive labels. Replacement body parts have generic self-adhesive labels. These labels should not be removed. The original engine or transmission VIN plates are not transferable to the replacement engine or transmission.
NOTE: Be careful not to damage the parts' marking labels during body repair. Mask the labels before repairing the part.
UNDER-HOOD EMISSION CONTROL LABEL (KA/KC MODELS)
Emission Group Identification
Example: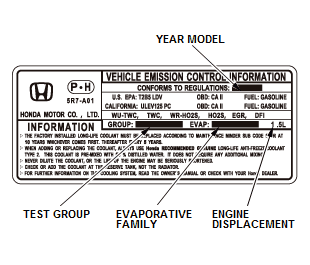 '16 Model CONFORMS TO REGULATIONS
Test Group and Evaporative Family
Test Group:

Model Year
G: '16
Manufacturer Subcode
HNX: Honda
Family Type
V: Passenger Car
Displacement Group
01.8: R18Z9
Sequence Characters
JA3: '16 model
Evaporative Family:

Model Year
G: '16
Manufacturer Subcode
HNX: Honda
Family Type
R: Refueling
Canister Working Capacity Group
Sequence Characters
VFB: '16 model
VIN, ENGINE, (MOTOR), TRANSMISSION NUMBERS, AND PAINT CODES (KA/KC MODELS)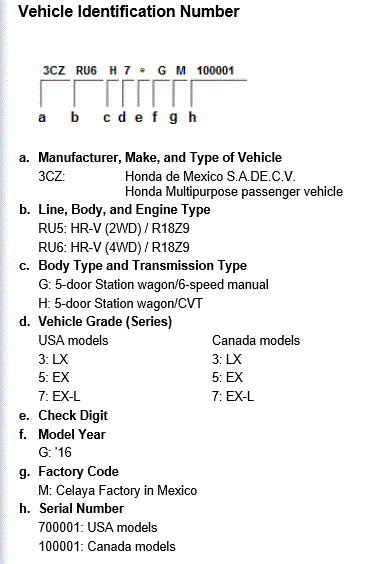 Fig. 1: VIN Body Codes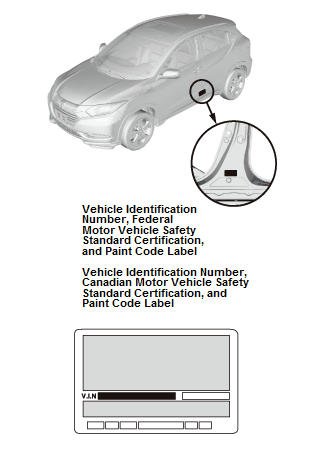 Engine Number
Engine Type
R18Z9: 1.8 L SOHC i-VTEC Sequential Multiport Fuel-injected engine
Serial Number
Transmission Number

Transmission Type
S3JM: 6-speed manual
G2AA: CVT (KA, 2WD)
G2CA: CVT (KC, 2WD)
GPAA: CVT (KA, 4WD)
G5CA: CVT (KC, 4WD)
Serial Number
Paint Code

VIN, ENGINE, (MOTOR), AND TRANSMISSION NUMBER LOCATIONS
Engine Compartment: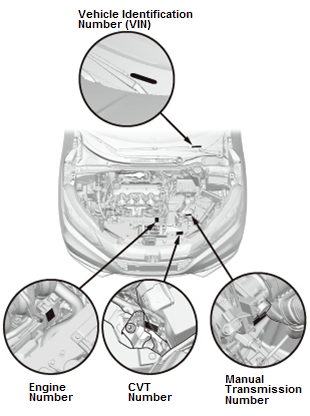 Front Right Under Floor: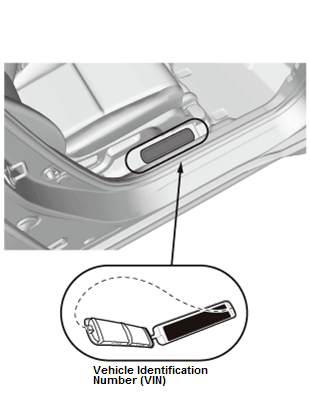 DESIGN SPECIFICATIONS (KA/KC MODELS)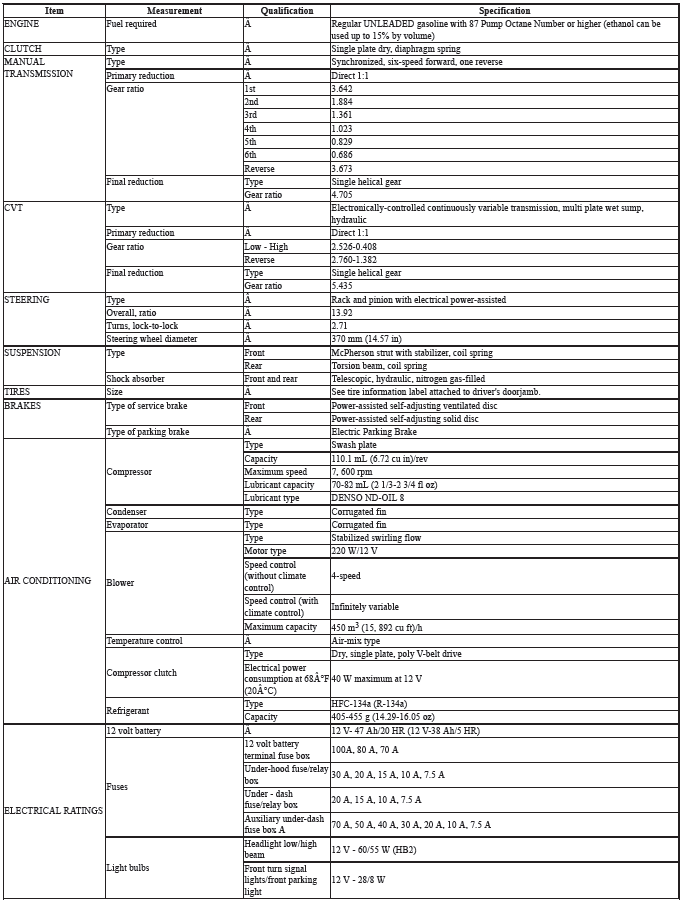 READ NEXT:
Service Information The service and repair information contained in this manual is intended for use by qualified, professional technicians. Attempting service or repairs without the proper training,
For the details of the lubrication points and the type of lubricants to be applied, refer to the illustrated index and the various work procedures (such as Assembly/Reassembly, Replacement, Overha
Maintenance Minder The Maintenance Minder is an important feature of the information display. Based on engine and transmission operating conditions, and accumulated engine revolutions, the HR-V's on
SEE MORE:
INSPECTION & ADJUSTMENT IGNITION TIMING INSPECTION Inspection 1. HDS DLC - Connect NOTE: For specific operations, refer to the user's manual that came with the HDS. Make sure the HDS is loaded with the latest software. Turn the vehicle to the OFF (LOCK) mode. Connect the HDS to the DLC. Tur
NOTE: Before you troubleshoot, review the general troubleshooting information. The yaw rate-acceleration sensor is built into the VSA modulator-control unit. Before troubleshooting, check the VSA modulator-control unit for proper mounting. Improper mounting of the VSA modulator-control unit