Honda HR-V: Cylinder Head Assembly - Inspection & Adjustment
INSPECTION & ADJUSTMENT
CYLINDER HEAD INSPECTION FOR WARPAGE
Inspection
1. Cylinder Head - Remove
2. Cylinder Head Warpage - Inspect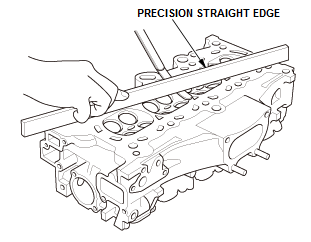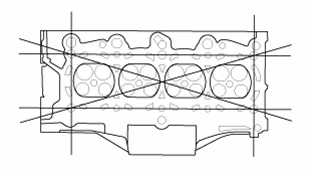 Check the cylinder head for warpage. Measure along the edges, and three ways across the center:

If warpage is less than 0.08 mm (0.0031 in) cylinder head resurfacing is not required.
Maximum resurface limited to the cylinder head height standard as shown.
Standard (New): 0.08 mm (0.003 in) max.
Standard (New): 114.95-115.05 mm (4.5256-4.5295 in)
3. All Removed Parts - Install
Install the parts in the reverse order of removal.
COMPONENT LOCATION INDEX
CYLINDER HEAD ASSEMBLY COMPONENT LOCATION INDEX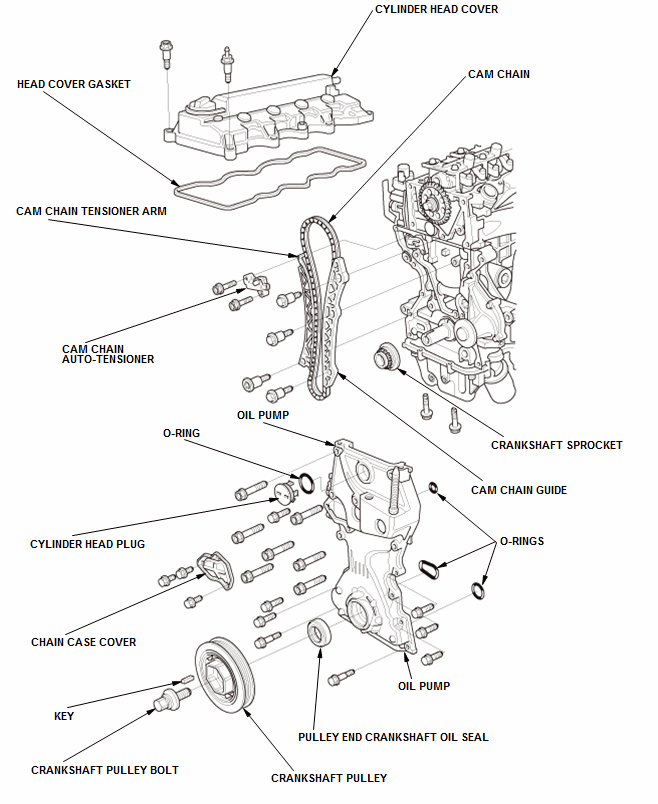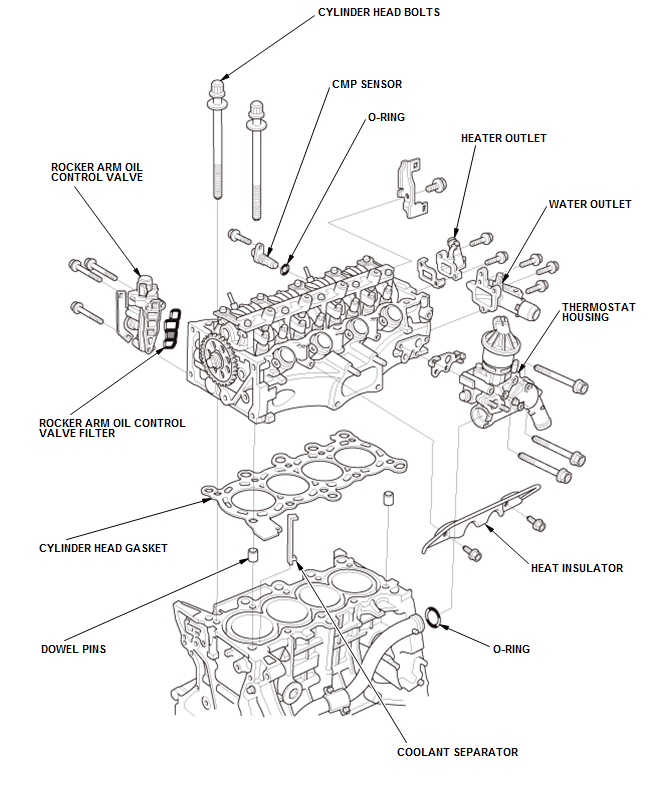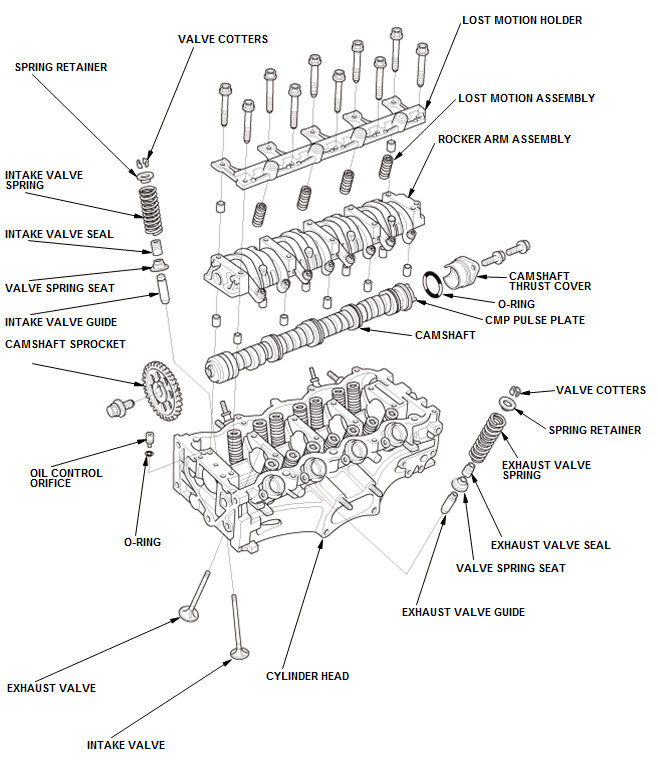 READ NEXT:
Special Tools Required O2 Sensor Wrench Snap-on S6176 or equivalent, commercially available Removal & Installation 1. A/F Sensor - Remove Fig. 1: A/F Sensor With Torque Specification Disconnec
Removal & Installation 1. Air Cleaner Element - Remove Removal & Installation Air Cleaner Element - Remove 2. All Removed Parts - Install Install the parts in the reverse order of remov
SEE MORE:
Up to 20 speed dial numbers can be stored per phone. To store a speed dial number: 1. Go to the Phone menu screen. 2. Select Speed Dial. Repeat the procedure to select New Entry. 3. Select a place to choose a number. From Import from Call History: Select a number from the call history. From
Removal & Installation NOTE: SRS components are located in this area. Review the SRS component locations - Refer to: SRS Component Location Index (KA/KC) and the precautions and procedures before doing repairs or service. 1. 12 Volt Battery Terminal - Disconnect NOTE: Wait at least 3 minutes b