Honda HR-V: Danger/Warning/Caution Label Locations (KA/KC Models), Emergency Towing
DANGER/WARNING/CAUTION LABEL LOCATIONS (KA/KC MODELS)
Front Passenger's Compartment: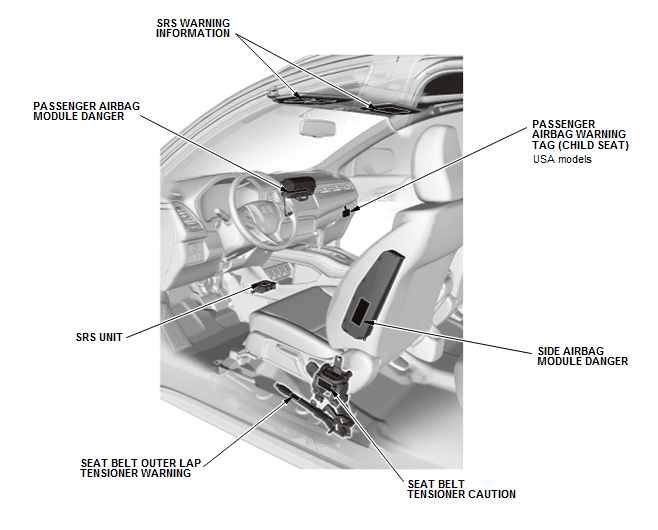 Steering Wheel: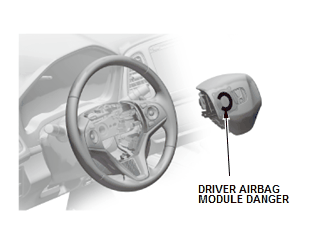 Driver's Compartment: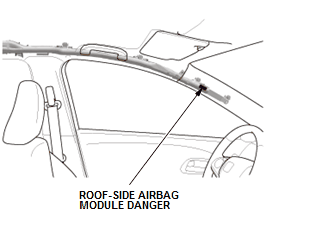 Engine Compartment: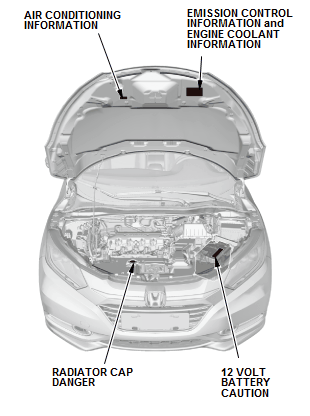 Driver's Doorjamb: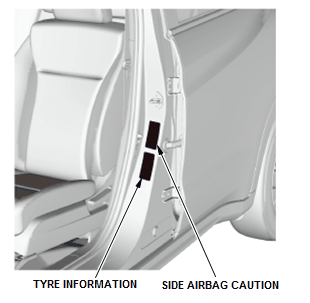 Passenger's Doorjamb: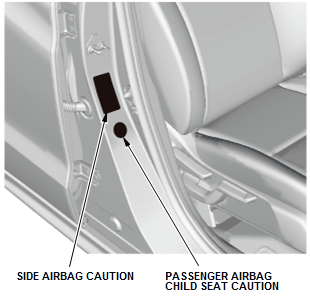 EMERGENCY TOWING
If the vehicle needs to be towed, call a professional towing service.

Improper towing preparation will damage the transmission. Follow the below procedure exactly. If you cannot shift the transmission or start the engine, the vehicle must be transported on a flat-bed tow truck.
Trying to lift or tow the vehicle by the bumpers will cause serious damage. The bumpers are not designed to support the vehicle's weight.
It is best to tow the vehicle no farther than 80 km (50 miles), and keep the vehicle speed below 55 km/h (35 mph). (Except loading on a flat-bed tow truck)
Emergency Towing There are three popular methods of towing a vehicle.

Flat-bed Tow Truck Equipment - The operator loads the vehicle on the back of a flat-bed tow truck. This is the best way of transporting the vehicle.
Towing Hook/Tie Down Hook Slot Locations
The detachable towing hook is for towing very short distances, such as freeing the vehicle. To install the detachable towing hook, remove the cover on the front bumper and tighten the hook securely by hand.
The towing hook can be used with a winch to pull the vehicle onto the flat-bed tow truck, and the tie down hook slots can be used to secure the vehicle to the flat-bed tow truck.
Be sure to reinstall the rubber plugs after use.

To avoid damage to the vehicle, use the towing hook for straight flat ground towing only. Do not tow on an angle.
Do not use the detachable towing hook as a tie down for securing the vehicle on a flat-bed tow truck. To secure the vehicle on a flat-bed tow truck, use the tie down hook slots provided.
Front towing hook: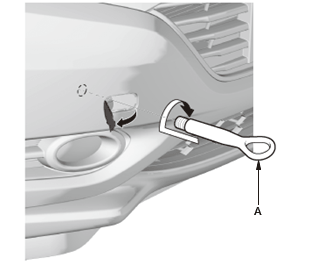 Detachable front towing hook
Rear towing hook: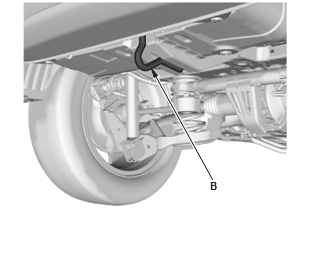 Rear towing hook
Tie down hook slots: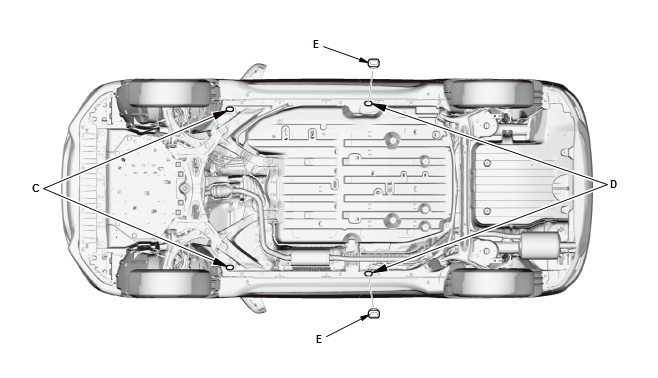 Front tie down hook slots
Rear tie down hook slots
Rubber plugs
READ NEXT:
NOTE: If you are going to remove heavy components such as suspension or the fuel tank from the rear of the vehicle, first support the front of the vehicle with tall safety stands. When substantial w
To deter vehicle theft, certain major components are marked with the vehicle identification number (VIN). Original parts have self-adhesive labels. Replacement body parts have generic self-adhesive
Service Information The service and repair information contained in this manual is intended for use by qualified, professional technicians. Attempting service or repairs without the proper training,
SEE MORE:
The control system for improved fuel economy in actual traffic aims at disseminating eco-driving. It consists of an effective control system, ambient illumination and instantaneous fuel consumption indicator. The effective control system is activated by operating the ECON switch to set the ECON ON
Removal & Installation NOTE: Be careful not to damage the evaporator core. 1. HVAC Unit - Remove 2. Heater Unit - Remove 3. Air Mix Control Motor - Remove (With Climate Control) 4. Mode Control Motor - Remove (With Climate Control) 5. Evaporator Core - Remove Remove the heater unit case (A)