Honda HR-V: Ignition System - Service Information
REMOVAL & INSTALLATION
IGNITION COIL AND SPARK PLUG REMOVAL AND INSTALLATION
Removal and Installation
1. Harness Cover - Remove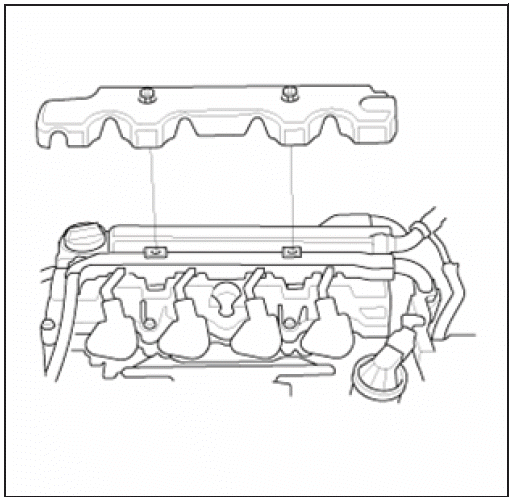 2. Ignition Coil - Remove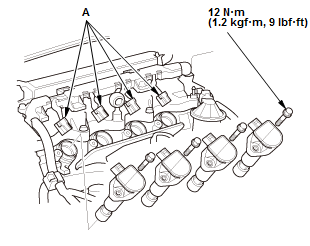 Fig. 1: Ignition Coil With Torque Specifications
Disconnect the connectors (A)
Remove the ignition coils.
3. Spark Plug - Remove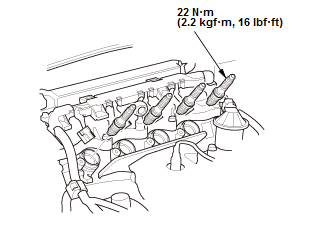 Fig. 2: Spark Plug With Torque Specifications
4. All Removed Parts - Install
Install the parts in the reverse order of removal.
NOTE: When the spark plugs install, apply a small amount of anti-seize compound to the spark plug threads, and screw the spark plugs into the cylinder head, finger-tight, then tighten the spark plugs to the specified torque.
5. Maintenance Minder - Reset (With Maintenance Minder System).
If the Maintenance Minder required to replace the spark plugs, reset the Maintenance Minder with the gauge (see "Resetting the Maintenance Minder").
READ NEXT:
INSPECTION & ADJUSTMENT IGNITION TIMING INSPECTION Inspection 1. HDS DLC - Connect NOTE: For specific operations, refer to the user's manual that came with the HDS. Make sure the HDS is loaded wi
Removal 1. Harness Cover - Remove 2. Positive Cable and Connector (Alternator) - Disconnect NOTE: Remove the positive cable clamp at the same time. 3. Cylinder Head Cover Harness Holder - Move Disc
SEE MORE:
REMOVAL & INSTALLATION TPMS SWITCH REMOVAL, INSTALLATION, AND TEST Removal and Installation 1. Driver's Dashboard Lower Cover- Remove 2. TPMS Switch - Remove Push out the TPMS switch (A) from the back of the driver's dashboard lower cover (B). 3. All Removed Parts - Install Install the TP
Exploded View 1. Hub Bearing Unit - Exploded View Exploded View Fig. 24: Rear Hub bearing Exploded View With Torque Specifications Removal & Installation NOTE: Refer to the Exploded View as needed during the following procedures. 1. Vehicle - Lift 2. Rear Wheel - Remove 3. Parking Brake - Relea