Honda HR-V: Thermostat Housing Removal and Installation
Removal and Installation
1. Engine Coolant - Drain
2. Connector (A/F Sensor and Secondary HO2S Sensor) - Disconnect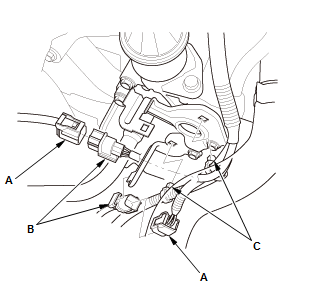 Disconnect the connectors (A)
Remove the connector clamps (B) and the harness clamps (C).
3. Connector (Oil Pressure Switch) - Disconnect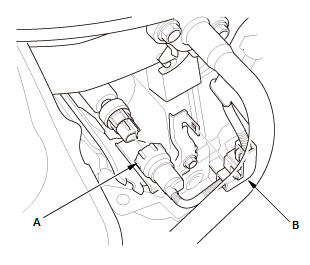 Disconnect the connector (A)
Remove the harness holder clamp (B).
4. Thermostat - Remove
5. EGR Valve and EGR Pipe - Remove
6. Water Bypass Hose and Heater Hose - Disconnect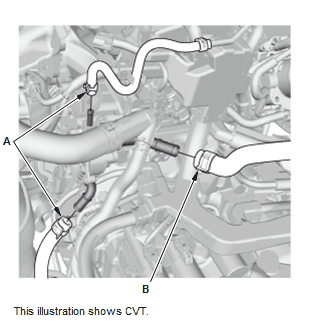 Disconnect the water bypass hoses (A)
Disconnect the heater hose (B).
7. Thermostat Housing - Remove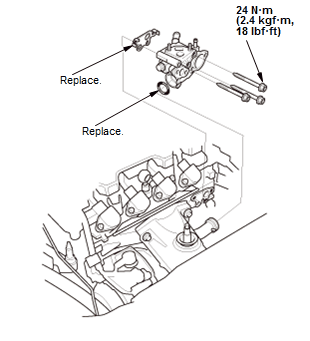 Fig. 2: Thermostat Housing With Torque Specifications
8. Connecting Pipe - Remove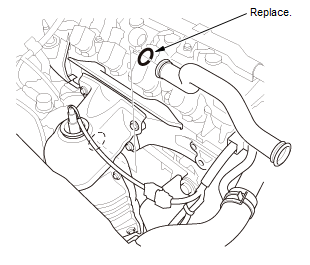 Remove the connecting pipe as needed.
9. All Removed Parts - Install
Install the parts in the reverse order of removal.

NOTE:

If the connecting pipe is removed, install the connecting pipe.
After installing all the removed parts, refill the radiator with engine coolant, and bleed the air from the cooling system.
READ NEXT:
Removal and Installation 1. Engine Coolant - Drain 2. Thermostat - Remove Fig. 3: Thermostat - Exploded View With Torque Specifications Remove the harness bracket (A) Remove the thermostat. 3. Al
Removal 1. Engine Coolant - Drain 2. Connector (CMP Sensor) - Disconnect 3. Connector (ECT Sensor 1) - Disconnect - Refer to: ECT Sensor 1 Removal and Installation, or ECT Sensor 2 Removal and Instal
SEE MORE:
NOTE: Troubleshoot any PGM-FI system DTCs first - Refer to: How to Troubleshoot the Fuel and Emissions Systems, or How to Troubleshoot the CVT System (CVT). Before you troubleshoot, review the general troubleshooting information. This DTC is stored by communication failure between the F-CAN l
NOTE: Before you troubleshoot, review the how to troubleshoot the electric parking brake system. 1. Problem verification: Turn the vehicle to the ON mode. Clear the DTC with the HDS. Turn the vehicle to the OFF (LOCK) mode, then to the ON mode. Check for DTCs with the HDS. Is DTC U3006-13 i