Honda HR-V: VSA OFF Switch Removal, Installation, and Test
Removal and Installation
1. Driver's Dashboard Lower Cover - Remove
2. VSA Off Switch - Remove
Square type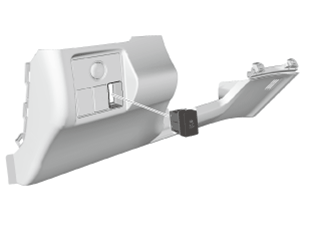 Circle type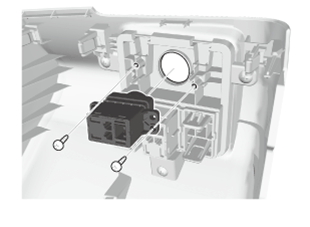 3. All Removed Parts - Install
Install the parts in the reverse order of removal.
Test
1. VSA Off Switch - Test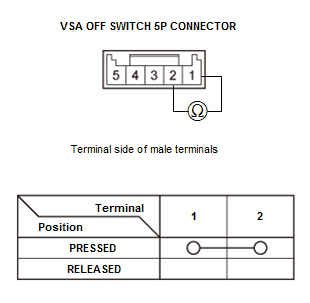 On the switch side, check for continuity between the connector terminal in each switch position according to the table
If the switch does not works as described in the table, replace the VSA OFF switch.
READ NEXT:
Removal and Installation Front 1. Vehicle - Lift 2. Front Wheels - Remove 3. Front Wheel Speed Sensor - Remove Remove the grommet (A) from the body. Disconnect the connector (B) Remove the wire g
SEE MORE:
NOTE: This is GENERAL information. This article is not intended to be specific to any unique situation or individual vehicle configuration. For model-specific information see appropriate articles where available. EXAMPLE #1 - VOLTAGE CONTROLLED DRIVER These two known-good waveform patterns are from
REMOVAL & INSTALLATION ENGINE MOUNT TIGHTENING PROCEDURE Procedure NOTE: Reinstall the mounting bolts and nuts in the sequence given in the following steps. Failure to follow this sequence may cause excessive noise and vibration, and reduce engine mount life. 1. Jack - Remove 2. Engine/Transmi