Honda HR-V: Description
ENGINE LUBRICATION SYSTEM DESCRIPTION - HYDRAULIC CIRCUIT
Overview
The lubrication method is a pressurized circulation type and it employs the full-flow filtering system. In the full-flow filtering system, all the oil supplied to the engine by the oil pump normally passes through the oil filter. It has excellent cleaning action.
Hydraulic Circuit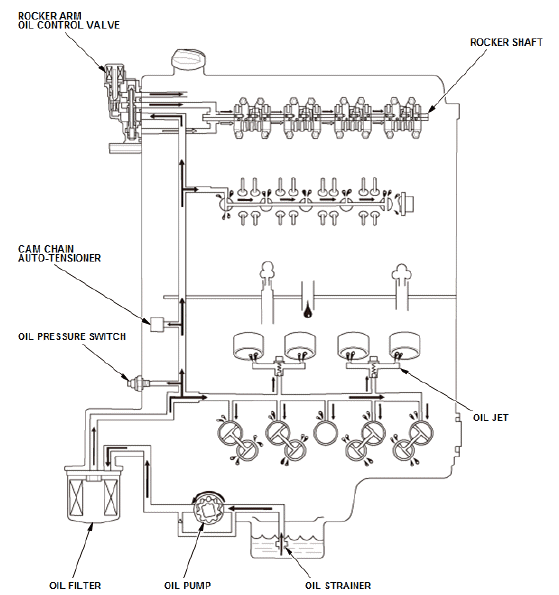 Fig. 1: Engine Lubrication Hydraulic Circuit
TESTING
ENGINE OIL PRESSURE SWITCH TEST
Test
1. Oil Pressure Switch - Test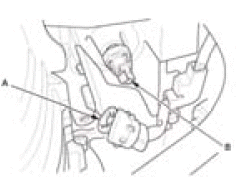 Disconnect the connector (A)
Check for continuity between the oil pressure switch terminal (B) and the engine (ground). There should be continuity with the engine stopped. There should be no continuity with the engine running
Connect the connector.
ENGINE OIL PRESSURE TEST
Special Tools Required
Oil Pressure Gauge Attachment 07406-0030000

Oil Pressure Gauge 07506-3000001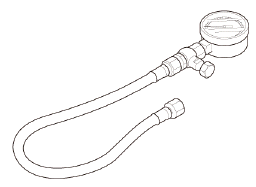 If the low oil pressure indicator stays on with the engine running, check the engine oil level. If the oil level is correct:
1. Oil Pressure Switch - Remove
2. Engine Oil Pressure - Test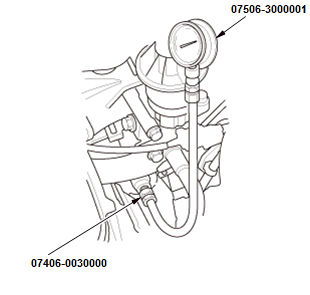 Install the oil pressure gauge attachment and the oil pressure gauge
Start the engine. Shut it off immediately if the gauge registers no oil pressure. Repair the problem before continuing
Allow the engine to reach operating temperature (fan comes on at least twice). The pressure should be:
Engine Oil Temperature: 176 ºF (80 ºC)
At Idle: 106 kPa (1.08 kgf/cm2, 15.4 psi) min.
At 2, 000 RPM: 373 kPa (3.80 kgf/cm2, 54.0 psi) min.
If the oil pressure is out of specifications, inspect these items:

Oil filter blocked or plugged.
Oil strainer blocked or plugged.
3. Oil Pressure Gauge Attachment and Oil Pressure Gauge - Remove
4. All Removed Parts - Install
Install the parts in the reverse order of removal.
READ NEXT:
ENGINE OIL LEVEL CHECK Check 1. Engine Oil Level - Check Park the vehicle on level ground, and start the engine. Hold the engine speed at 3, 000 RPM with no load (M/T in neutral, CVT in P or N)
ENGINE LUBRICATION SYSTEM SYMPTOM TROUBLESHOOTING - LOW OIL PRESSURE INDICATOR DOES NOT COME ON WITH THE VEHICLE IN THE ON MODE 1. Input signal test: Connect the HDS to the DLC. Turn the vehicle to
REMOVAL & INSTALLATION ENGINE START/STOP SWITCH REMOVAL AND INSTALLATION Removal and Installation 1. Dashboard switch Panel - Remove 2. Engine Start/Stop Switch - Remove 3. All Removed Parts - In
SEE MORE:
NOTE: Before doing this troubleshooting procedure, find out if the vehicle was in a collision. If so, verify that all the required components were replaced with new components of the correct part number, and that they were properly installed. Before doing this troubleshooting procedure, re
NOTE: Before you troubleshoot, review the General Troubleshooting Information for the AWD with intelligent control system. 1. Problem verification: Start the engine. Check the parameter(s) below with the HDS. Do the current condition(s) match the threshold? YES The failure is duplicated. Go t