Honda HR-V: Radiator and A/C Condenser Fan, Motor, and Shroud Removal and Installation
Removal and Installation
1. 12 Volt Battery - Remove
2. Front Grille Cover - Remove
3. Air Intake Duct - Remove
4. Front Grille Center Stay - Remove
5. Hood Latch - Remove
NOTE:
Do not disconnect the hood opener cable.
Disconnect the connector at the same time.
6. Engine Undercover - Remove (With Engine Undercover)
7. Harness Clamp - Remove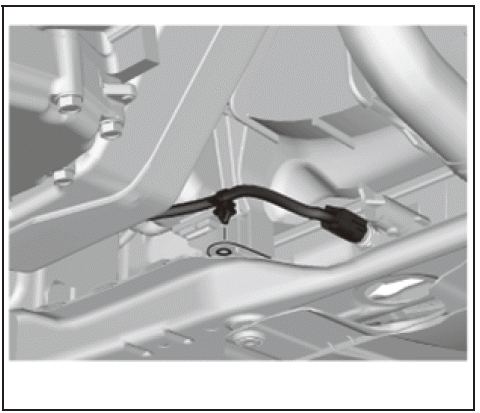 8. Coolant Reservoir - Remove
9. Connector (Radiator Fan Motor and A/C Condenser Fan Motor) - Disconnect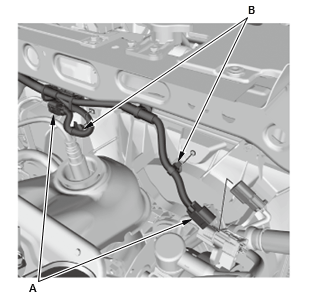 Disconnect the connectors (A)
Remove the harness clamps (B).
10. Radiator Upper Mount, A/C Condenser Upper Mount, and Coolant Filler mounting bolt - Remove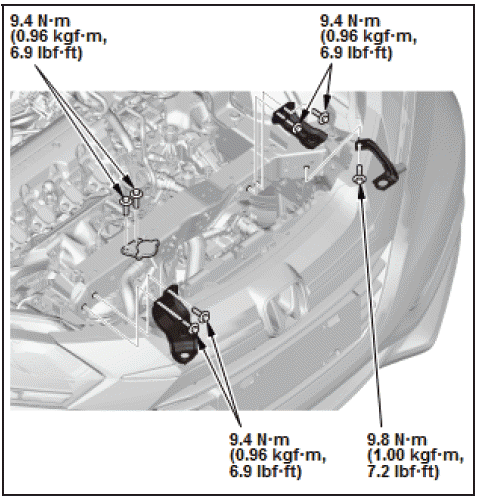 11. A/C Condenser Fan Shroud Assembly - Remove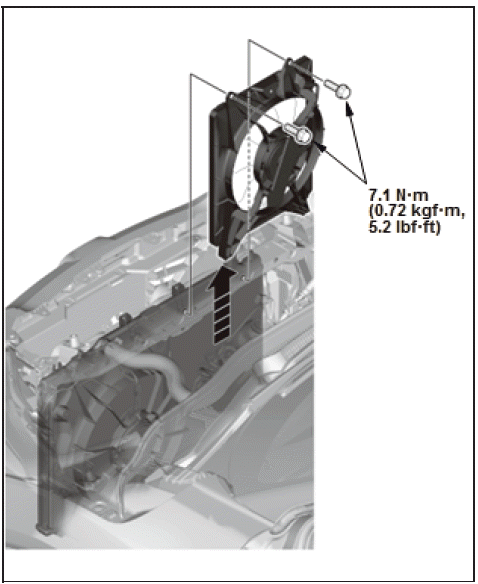 12. Radiator Fan Shroud Assembly - Remove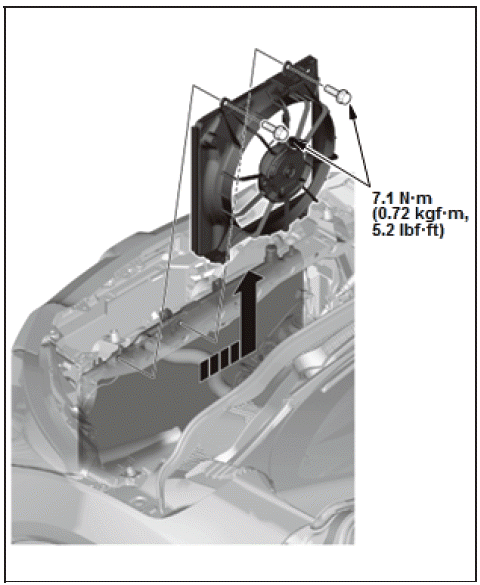 13. Fan Shroud - Disassemble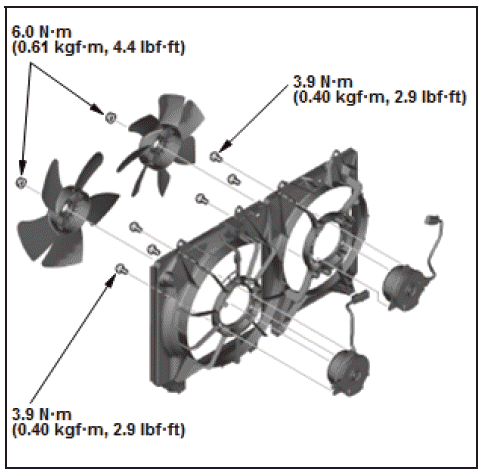 14. All Removed Parts - Install
Install the parts in the reverse order of removal.
READ NEXT:
Removal and Installation 1. Engine Coolant - Drain 2. Connector (A/F Sensor and Secondary HO2S Sensor) - Disconnect Disconnect the connectors (A) Remove the connector clamps (B) and the harness cl
Removal and Installation 1. Engine Coolant - Drain 2. Thermostat - Remove Fig. 3: Thermostat - Exploded View With Torque Specifications Remove the harness bracket (A) Remove the thermostat. 3. Al
Removal 1. Engine Coolant - Drain 2. Connector (CMP Sensor) - Disconnect 3. Connector (ECT Sensor 1) - Disconnect - Refer to: ECT Sensor 1 Removal and Installation, or ECT Sensor 2 Removal and Instal
SEE MORE:
■Front Wiper/Washer The windshield wipers and washers can be used when the ignition switch is in ON (II)*1. MIST OFF INT: Low speed with intermittent LO: Low speed wipe HI: High speed wipe ■ MIST The wipers run at high speed until you release the lever. ■ Wiper switch (OFF, INT, LO, H
ENGINE LUBRICATION SYSTEM DESCRIPTION - HYDRAULIC CIRCUIT Overview The lubrication method is a pressurized circulation type and it employs the full-flow filtering system. In the full-flow filtering system, all the oil supplied to the engine by the oil pump normally passes through the oil filter. I