Honda HR-V: Fuel Fill Pipe Removal and Installation (KA/KC)
Removal and Installation
1. Fuel Pressure - Relieve
2. Fuel Tank - Drain
3. Fuel Cap Adapter - Remove
4. Front Floor Undercover - Remove - Refer to: Rear Floor Undercover Removal and Installation (2WD), or Front Floor Undercover Removal and Installation (2WD)
5. Performance Rod - Remove
6. Filler Neck Tube and Suction Tube - Disconnect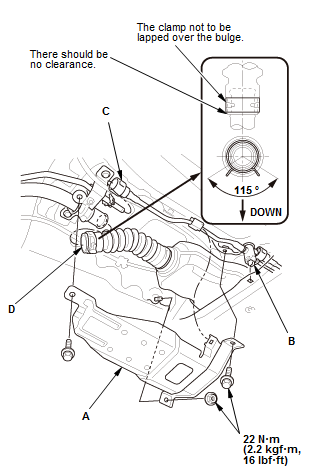 Fig. 1: Fuel Filler Neck Cover With Torque Specifications
Remove the fuel filler neck cover (A).
Remove the suction joint clip (B).
Disconnect the fuel line quick-connect fitting (C).
Disconnect the filler neck tube (D) from the fuel fill pipe. When you disconnect the tube, slide back the clamp, then twist the tube as you pull to avoid damaging it.
7. Rear Inner Fender (Left Side)- Remove - Refer to: Front Inner Fender Removal and Installation, or Rear Inner Fender Removal and Installation
8. Fuel Fill Pipe - Remove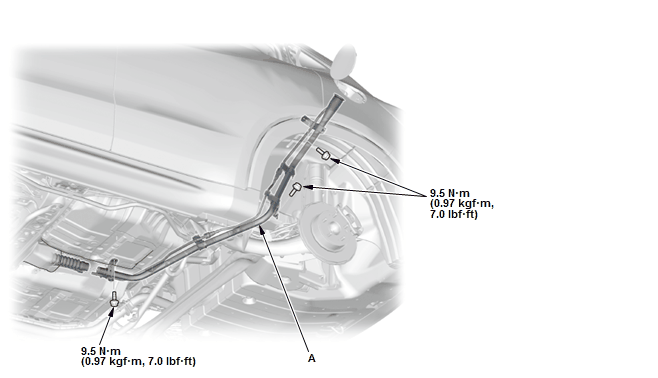 Remove the fuel pipe (A).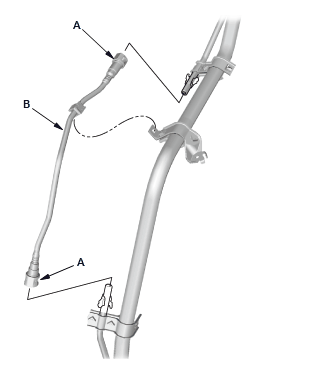 Disconnect the quick-connect fittings (A), then remove the one way valve tube (B) if needed.
9. All Removed Parts - Install
Install the parts in the reverse order of removal.
READ NEXT:
Removal NOTE: Before you work on the fuel lines and fittings, read the Fuel Line/Quick-Connect Fitting Precautions. 1. Fuel Line/Quick-Connect Fitting - Remove If equipped, remove the quick-connec
Removal and Installation 1. Fuel Pressure - Relieve 2. Front Seat - Remove 3. Fuel Tank - Drain Drain the fuel tank, then reinstall the fuel tank unit without connecting the fuel tank unit connect
Removal and Installation 1. Fuel Pressure - Relieve 2. Fuel Tank - Drain Drain the fuel tank, then reinstall the fuel tank unit without connecting the fuel tank unit connector and the quick-connect f
SEE MORE:
NOTE: Before doing this troubleshooting procedure, find out if the vehicle was in a collision. If so, verify that all the required components were replaced with new components of the correct part number, and that they were properly installed. Before doing this troubleshooting procedure, rev
Accessories When installing accessories, check the following: Do not install accessories on the windshield. They can obstruct your view and delay your reaction to driving conditions. Do not install accessories over areas marked SRS AIRBAG, on the sides or backs of the front seats, on front