Honda HR-V: DTC Troubleshooting, Testing
DTC TROUBLESHOOTING
VSA SYSTEM DTC TROUBLESHOOTING INDEX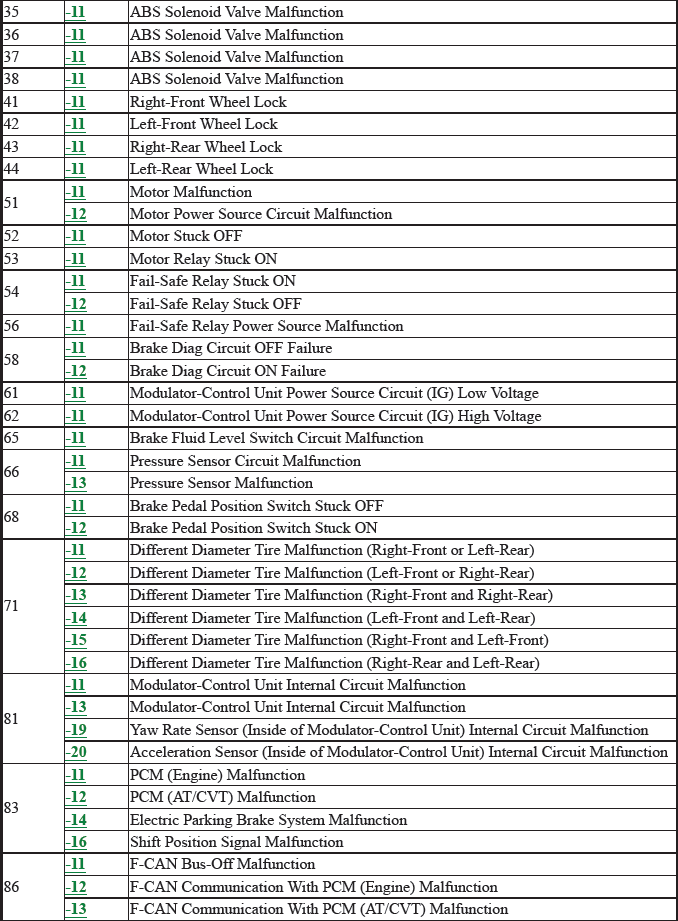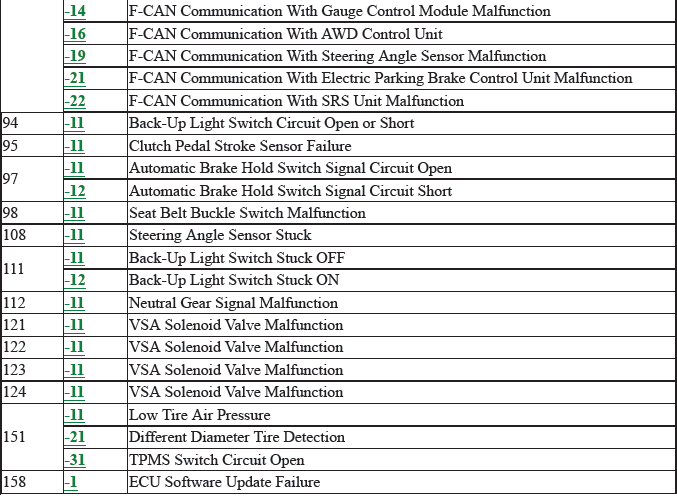 TESTING
VSA MODULATOR-CONTROL UNIT UPDATE
Special Tools Required
MVCI unit with the latest control module (CM) update software installed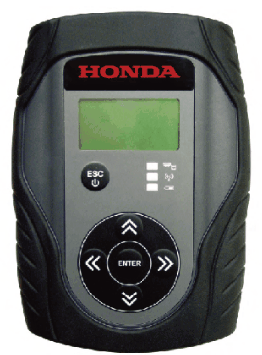 Procedure
NOTE: High temperature in the engine compartment might cause the VSA modulator-control unit to become too hot to run the update. If the engine has been running before this procedure, open the hood and cool the engine compartment.
1. VSA Modulator-Control Unit - Update
NOTE: Check any official service website for more information about updating the MVCI and control units.
2. VSA Sensor Neutral Position - Memorize
3. TPMS - Calibrate (With TPMS)
READ NEXT:
HOW TO ENTER VSA MAINTENANCE MODE Procedure 1. Maintenance Mode - Enter NOTE: Entering condition of VSA Maintenance Mode - Refer to: VSA System Description - Hill Start Assist Control, or VSA Sys
Diagnostic procedure 1. F-Can Circuit Troubleshooting 2. VSA System Symptom Troubleshooting - VSA cannot be turned OFF or VSA System Symptom Troubleshooting - ABS indicator, brake system indicator (r
SEE MORE:
NOTE: Examples used in this article are general in nature and do not necessarily relate to a specific engine or system. Illustrations and procedures have been chosen to guide mechanic through engine overhaul process. Descriptions of processes of cleaning, inspection, assembly and machine shop pract
Exploded View 1. Hub Bearing Unit - Exploded View Exploded View Fig. 26: Rear Hub Bearing Exploded View WIth Torque Specifications Removal & Installation NOTE: Refer to the Exploded View as needed during the following procedures. 1. Vehicle - Lift 2. Rear Wheel - Remove 3. Parking Brake - Relea